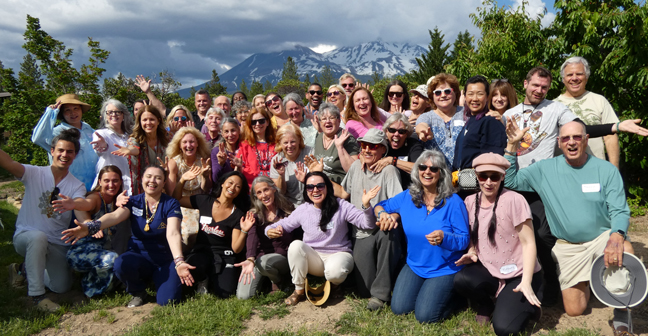 June 21 and 22: 9:00 - 5:30
June 23: 9:00 - 2:00
(June 24: Hike for Order of the Blue Snake members)


"Very organized and well put together. The best retreat I have ever experienced. Helped me to clarify what I want and where I am going."

"I can't believe you packed so much transformation into one weekend! It's like spiritual bootcamp!"

"Extremely happy with everything!! Thank you for all of your service!"

"The initiation was incredible! I am so honored and touched to now be consciously involved with the order and Ascended Masters. My connection to Spirit is so much stronger."

Read more testimonials.



Join us for our annual event on the solstice, on mystical Mt. Shasta, one of the most powerful vortexes on Earth! This initiation will boost your spiritual path in a huge way. You will be initiated into the Order of Melchizedek, an ancient mystical priesthood working on the inner planes to help humanity evolve to higher levels of consciousness.

Becoming formally initiated and declaring your alignment in front of a group of supportive people in a sacred space is a powerful, moving experience. It will put you into more direct contact with the Ascended Masters and angels who are leading the way for humanity, and further awaken your higher purpose to illuminate your spiritual path.

Many initiates have said this was the most transformative weekend they have ever spent. We have been doing these initiations for over 20 years.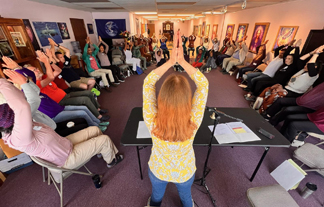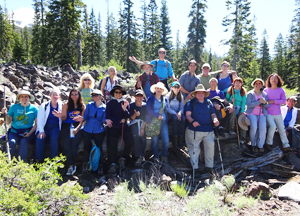 What is the Order of Melchizedek?
The Order of Melchizedek is an ancient mystical priesthood. The purpose of the order is to bring divine energies into human form and to guide civilizations into higher levels of evolution. We work directly with this mystical order, rather than with any human-based organization.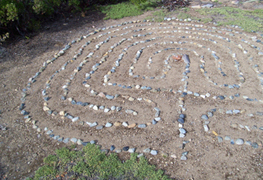 What are the teachings?
Many of the world's mystery schools have been based on the teachings of this order, for these teachings are the basic steps to mastery of the human journey. When a person feels drawn to this group, it is likely they have been involved in the past or are currently involved at a higher level of consciousness. Publicly announcing the intention to be an initiate in this ancient order is an important step on the path of soul evolution. By officially requesting to be aligned with the order, through sacred ceremony, you are declaring to the universe your intentions to be of conscious service to Divine Presence.
What will happen in the event?
Friday and Saturday will be spent in preparation, with purification, energy work, meditation, and assessment of your soul's journey. You will absorb energies of the mountain, go inside the Mt Shasta Pyramid, walk the labyrinth, and experience sacred geometry devices. The final ceremonies will take place on Sunday.
---
Cost: $333 / Deposit: $133
Size is limited, so please reserve your place early.

Register now online
---
Text copyright © 2023 Antera