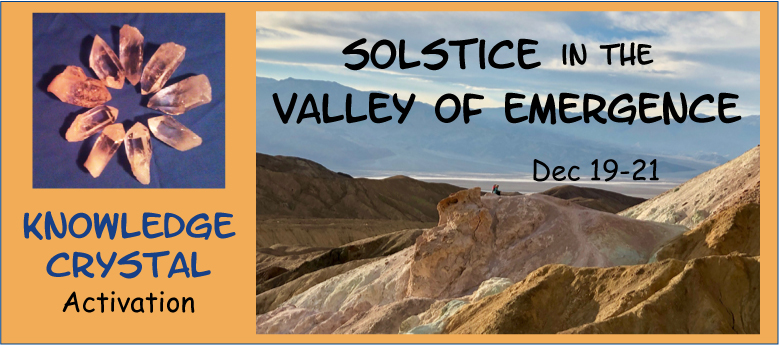 Dec 19 at 7:00pm to Dec 21 at 9:00 pm
In Death Valley, CA
Remote Crystal Activation by phone at 10:00 am PT on Dec 21
Join Antera and Omaran in this spectacular valley, the deepest place in North America, for the Winter Solstice! It is called Death Valley, but the masters renamed it Valley of Emergence due to its new energy and role in awakening humanity's consciousness.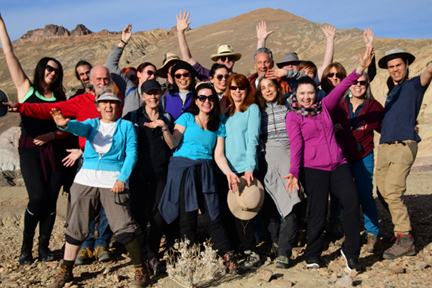 This retreat will be focused on both personal and collective healing and shifts into higher consciousness. It will include some sightseeing of scenic rock formations and short hikes in addition to ceremonies and group lightwork, with the help of Ascended Masters, angels, devas and nature spirits.
The Atlantean Crystal of Knowledge will be going to its next level of activation while we are in the valley. Over the last year, we have experienced the Om Crystal, the Healing Crystal, and the Communication Crystal go to new levels of activation. On the solstice, we will be ready for this powerful Knowledge Crystal. It imparts deep knowledge and clears the mind of limiting or false beliefs.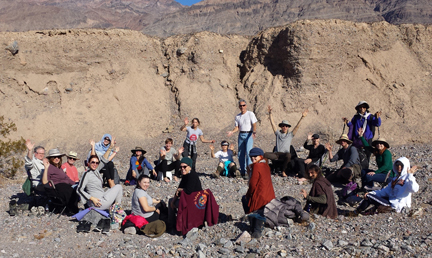 You will receive new or renewed programming in your personal Knowledge Crystal. If you have one, bring it. If you don't, we will program one for you. If you want to join the meditation remotely by phone, we will ship your crystal.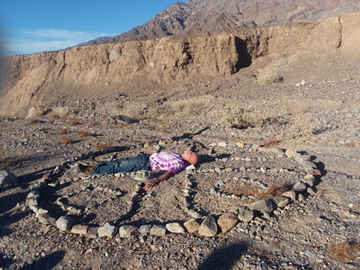 You will visit the etheric Valley of Emergence Retreat Center which focuses on helping humans and nature spirits work together as they get back into better awareness and communication. You will ground your energy and body more deeply and profoundly than ever before in this unique place, enabling you to be a stronger conduit between spirit and matter, which is essential for spiritual evolution.

You will access the Christ Consciousness Grid to make Unity and Oneness more accessible to the planet and humanity, also strengthening your personal ability to integrate it into all areas of your life and personal evolution.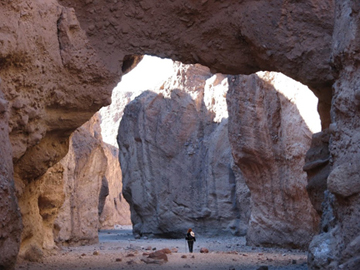 You will sense the energy connections between this valley and the great Mountain Spirits, meet other fascinating beings such as inner Earth beings, the deva of the valley, Guardian of the Deep, as well as Ascended Ones who will align cosmic energies for greatest benefit. We will end with a celebration of the solstice with a nighttime Ceremony of Lights in the desert.
And we will have fun, too! We hope you can join us!
---
Special heads up for Shifters (trained in Shifting into Peace class): We will be doing group shifts in Los Angeles Dec 17 and 18 before this event. Contact us to join this service!
---
---
Solstice Event in Death Valley
Cost: $688 with $288 deposit to hold your place.
Includes the workshop, three nights lodging (double occupancy), meeting room, and transportation in the valley.
If you want to camp instead of staying at the hotel, contact us for the discount.
Remote participation
Cost: $33 for two meditations, one recorded and one live.
For a new programmed Knowledge Crystal: $44 plus shipping.
For the crystal, send a full-length picture of yourself. Allow time for programming and shipping.

REGISTRATION CLOSES NOVEMBER 18. Please register soon!