---
Center for Soul Evolution
Mystery School
---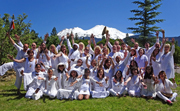 Initiations in the Order of Melchizedek
June 22-24, 2018 in Mt Shasta
Get initiated into this cosmic order in the presence of spiritual family and friends for a big boost to your spiritual path and higher purpose! Profound and transformative, it puts you in a closer relationship with the Ascended Masters.




Optimal Human Beingness
Webinar April 10 - June 5. Understanding and Evolving Your Four-Body System. This is the foundational class you will wish you had taken as a child to prepare you for life as a human being!




Letting It All Go!
Webinar Series starts April 26. Releasing Karma and Pain from Your Past. Clear the slate on your personal and ancestral histories.




Beginning Land Healing
Learn a highly effective way to clear harmful energies, working with Masters, angels and nature spirits, helping this planet and humanity. Home study.




Order of the Blue Snake
Jul 28-Aug 11 by home study. Empower yourself and receive healing tools from Divine Mother in this life-changing initiation. Join a wonderful group of Lightworkers in a supportive spiritual community.

---
Center for Soul Evolution
A nonprofit organization.
Happy Equinox! This time of year is so special and a favorite time of humans, because in the Northern Hemisphere it is a time of Spring and new growth and new beginnings. So it is a very powerful time.
Because the equinox is about equal day and equal night, there is a pause. And in this pause you may insert your deepest wishes. By that I mean, it is a time for each of you to pause and think about what is important... what is important to you, what is important to humanity, what is important to the world. Pausing to meditate at this time is an essential part of spiritual practice, because it aligns you with these natural cycles, with these peaks and valleys of energy on your planet.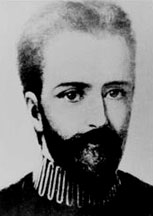 The equinox is a peak as are all of the special days [equinoxes and solstices]. So I encourage everyone to take that pause. Whether you are alone or celebrating with a group, make sure you are aware and taking advantage of this special time.
I know I have said that every year is special for many years now... because they are! By being alive now you have so many opportunities for growth. Sometimes they come in challenges, sometimes they come in easy opportunities. But as you know, most growth does come through challenge, and it is all about how you approach the challenges of life. This is how you evolve, by taking the challenges that are given you and making the best of them. Not complaining, not continually wishing that things would be better, but by accepting what is and moving forward in the highest way that you can.
And this is a theme that comes forth over and over. Bring acceptance to everything in your life. Acceptance comes from faith in the Divine Will, the Higher Will, and once you have that you will easily accept what comes up.
As you develop your ability to stay and be in acceptance, these challenging times get easier. You recognize where the flow is going, you make changes that are needed, or you remove yourself from certain situations. Whatever it takes to follow the flow, that is what will keep you centered and grounded and fully in your life.
So I encourage everyone, again, to be present... be fully, fully present. This is how you will make it through changes and through challenges in the easiest way possible. And we all like easy! We all like smooth sailing!
Thank you, all who are already doing this. Thank you, lightworkers of the world, and thank you everyone who is a budding lightworker and newly awakened.
I bless and thank you all!
---

Copyright 2018 Antera and Omaran.
Permission is given to share with others in its entirety with source credit.