This is a call to lightworkers around the world to help ease humanity's shift into unity and peace.

It seems as though everything is falling apart around us as old structures and ways of living are challenged. But we know this is happening so we can allow more sustainable and peaceful ways to emerge. Humanity is experiencing the effects of growing unto our next level of evolution, which requires many changes. This time has been predicted for decades by the masters, and now it is here!
There is no doubt that we are evolving into a new paradigm of unity, cooperation, and compassion, and to succeeed, we must give up what does not resonate with living in harmony with nature and each other. This collective initiation requires that we all open our heart centers.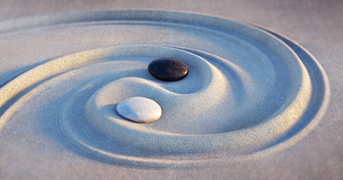 The energy influx on the Fall Equinox is a powerful opportunity to align ourselves with this new way of being and share it with our planet and all life. That is what this meditation will focus on.
Please join us in this powerful work! This is an historic opportunity to serve. We will be supported by a large group of Ascended Masters, angels, and devas.
Two ways to join:
LIVE CALL -- Call in and join the meditation as it is presented during the peak time of the equinox.
RECORDED CALL -- Listen to the recording at a later time, during a 12 hour window. The Beings of Light will be holding the space until 6:00pm PDT.
PASS THIS ON TO ALL LIGHTWORKERS YOU KNOW!