Join thousands of lightworkers around the world
as we pause to smoothly take in and spread
a huge influx of energy.

We are moving into a new paradigm of being in tune with our planet and nature. We have the opportunity this equinox to make some big shifts in ourselves and to serve all of humanity, making this a smoother process. This influx on the Spring Equinox, which is always a powerful time, is enhanced this year with a full moon alignment!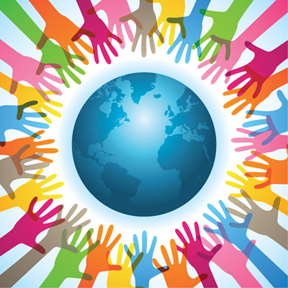 The masters have told us that high-frequency energy is building up in the weeks before, to be released on that day into both humanity and nature. By consciously aligning and putting your attention on it, those energies will move through you and your life and out into the world with more ease and grace, rather than stirring up pain to be healed, as often happens with these big influxes.
We will be supported by a large group of Ascended Masters, angels, and devas. Gaia herself has been very involved with the planning of this event.
FROM GAIA: (2/19/19 through Antera)

We are building up to a very powerful equinox! Next month's full moon is on the same day and this is going to be a very powerful time... When the equinox energies come through there can be a large release from what has been held in the astral realm around this planet... This release is going to be quite important because as the equinox energies and the full moon energies come in, within not too long of each other, you will be the conduits to direct them into nature and into the astral realm where negative energies [created by humans] are still present. So by taking in the energies and directing them into the nature kingdom with the purpose of dissipating and purging a large chunk of the energy that has been stored there you will create even more of an impact than the energies coming in themselves would do. You can magnify the effects by many fold!
PASS THIS ON TO ALL LIGHTWORKERS YOU KNOW! This is a great opportunity to do spiritual service and help yourself in the process. You will be many times blessed!
You may listen to the meditation anytime between 9am and 9pm PT on the equinox. This time period is six hours before and after the exact time of the equinox at 2:58pm pacific time. Participants will be sent instructions and links to the meditation recording by email on March 18. Gather a group or do it alone (with the large virtual group!).