4-WEEK SERIES: MONEY
Wednesdays, March 6, 13, 20, and 27
6:00-7:30pm Pacific Time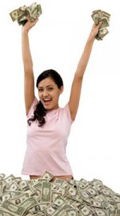 This intensive is designed to uncover and heal emotions, beliefs, vows, reversals, and other energy patterns that keep people from being prosperous.
Abundance of all you want and need flows easily when you are tuned to it and have opened to receive. Yet many spiritual people have fears of scarcity, limiting cultural beliefs about money, and other restrictions that pinch off this flow and hold back their higher service.
It is time now to remove these patterns and embrace the unlimited abundance of our world, so you can live from a place of higher consciousness and shine your Light in the world in a bigger way!
---
| | |
| --- | --- |
| | Antera is a Indigo/SCIO and EFT practitioner, spiritual teacher and counselor, psychic healer, author, and channeler. She lives in Mt Shasta with her twin flame and husband Omaran, where they founded the nonprofit Center for Soul Evolution and Order of the Blue Snake. For more info on her see their websites twinsong.us and soulevolution.org. |
---
Cost: $144 for all 4 sessions
Register Now

Discount available for second family member sharing a computer.
Sessions will be recorded in case you have to miss any.
Taught by internet (computer) and phone. A fast internet connection is required.
Center for Soul Evolution
cse@soulevolution.org, www.SoulEvolution.org