Second Friday of each Month
4:00-5:30pm Pacific Time



Clear the slate on your personal and ancestral histories! Being on a spiritual path requires that we all heal limiting and painful energies from our past. This brings us more into present time so we can create our perfect lives now, even while our world is undergoing big changes.

This series of powerful webinars targets patterns that Antera has found repeatedly in clients through the years. Almost everyone holds these energies inside, often without being conscious of them, until they are brought up and released. This clearing of limiting patterns includes this lifetime as well as past lives.

Sessions will include Emotional Freedom Techniques, guided meditations, and affirmations so you can continue integration afterwards. This is an inexpensive way to make big changes in your life!

"I have very much benefitted from your webinar series Letting It All Go! These webinars were just as you characterized them, powerful, effective and fast. I have felt the effects internally, as well as manifestations in my outer life. I learned a lot of new things about every issue presented. Plus, many conclusions that I had come to myself, you confirmed for me. With gratitude!"


---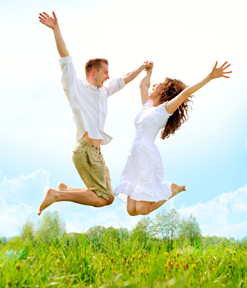 TOPICS OF THIS SERIES:
February 12: UNCLEAR/UNCERTAIN FUTURE
Our current world is full of uncertainties, and many people are learning how to live without clarity or predictibility about their path ahead. Clearing out traumatic times in the past when the future was bleak and situations were worse gives us more acceptance of the present, and builds stronger faith in the Divine Plan.
March 12: ISOLATED/ABANDONED
Patterns of being abandoned or left behind in your past can be brought up and triggered through current experiences of sheltering in place and not being able to see friends and loved ones. This makes the current experiences much worse. By clearing these traumas from isolation or being outcast, you will be more present.
April 9: CONTROLLED/OPPRESSED
Most people have experienced times in the past when others, such as governments or wealthy/unscrupulous people, were in control of their lives, oppressing them. These patterns can stimulate fear, anger, and outrage when they are triggered by current situations, causing overreactions until they are healed.
May 14: ANGER AND BLAME
When anger is expressed it is harmful to others and self. Everyone has hurt others through anger at some time in the past, and this energy is easily propagated, as we see happening in the current world. Clearing out this charge makes you less likely to resonate with this damaging energy.
June 11: LACK OF SUPPORT
Emotional support gives us strength and confidence and a feeling that we are not alone. Financial support and resources are also very important for us to be balanced and achieve our highest goals. Any time in the past you have not had supportive flow can bring more of that lack to you, because a pattern is formed.
July 9: STAYING SMALL
In many, there is a fear of moving their offerings into the world in a bigger way and becoming more visible. This often comes from past lives of being punished, persecuted, or even killed from sharing abilities, healing skills, or opinions that ran counter to the religious or political environment.
August 13: ATLANTIS PART 1, LOSS
This is a huge collective trauma that is unconsciously affecting many people alive today. It is held as unresolved pain, whether you have memories of the disaster or not. If you have a feeling that you were there during these traumas, this healing will be beneficial to you and others who experienced it. This first part focuses on losses of loved ones, property, life-as-you-knew-it, and sacred items.
September 10: ATLANTIS PART 2, GUILT
This part focuses on the guilt many were left with around these disasters. Maybe you could have done more to avoid or aleviate suffering, or you blamed yourself for it in some way. Regrets and remorse can be released without even knowing exactly what happened, and it will help heal not only yourself, but the collective trauma.
October 8: INQUISITION
This is a collective trauma that many people carry, both by participating in the religious systems and abuse of power that caused it, and by being a victim of it. You don't need to have memories of it to clear the patterns of suffering and resulting fear, pain, guilt, and anger. Letting go of group patterns like this help yourself and others who have similar pain.
---
| | |
| --- | --- |
| | For over 25 years, Antera has been a psychic healer, spiritual counselor and teacher, EFT practitioner, author, and channeler. She lives in Mt Shasta with her twin flame and husband Omaran, where they founded the nonprofit Center for Soul Evolution and built the Mt Shasta Pyramid. For more info on her see their websites twinsong.us and soulevolution.org. |
---
Cost: each session $35. All nine: $280 (one free)
Register Now

Includes a recording of the guided meditation presented in class.