NEW SERIES OF TOPICS
Every Few Weeks on Fridays starting January 11
4:00-5:30pm Pacific Time



Clear the slate on your personal and ancestral histories! Being on a spiritual path requires that we all heal limiting and painful energies from our past. This brings us more into present time so we can create our perfect lives NOW.

This series of powerful webinars targets patterns that Antera has found in thousands of clients through the years. Almost everyone holds these energies inside, often without being conscious of them, until they are brought up and released. This clearing of limiting patterns includes this lifetime as well as past lives, and whether you remember them or not.

Sessions will include Emotional Freedom Techniques, guided meditations, and affirmations so you can continue integration afterwards. This is an inexpensive way to make big changes in your life!

"I have very much benefitted from your webinar series Letting It All Go! These webinars were just as you characterized them, powerful, effective and fast. I have felt the effects internally, as well as manifestations in my outer life. I learned a lot of new things about every issue presented. Plus, many conclusions that I had come to myself, you confirmed for me. With gratitude!"


---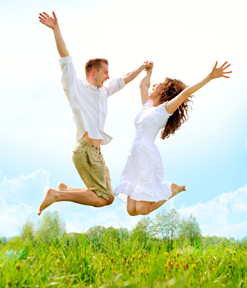 NEW TOPICS:
January 11: NOT FULLY PRESENT
The first chakra can hold resistance to being grounded and fully present in your body and in your life. Not being fully grounded means you lack basic sources of energy that are very important to human beings. No amount of spiritual energies can be integrated without this. This is a common problem with many lightworkers. Being in present time requires being in the body.
February 1: ANGER AND BLAME
When anger is expressed it is harmful to others or self. Everyone has hurt others through anger at some time in the past, and this energy is easily propagated, as we see in current politics. Clearing out this charge makes you less likely to resonate with this damaging energy. If it is held inside, it can cause illness.
February 22: SURVIVAL FEARS
Any time in this or past lives you have experienced serious illness, life-threatening injury, or disasters causes these fears to come up, often affecting behavior unconsciously. This fear for the body's safety resides in the first chakra and can result in unreasonable fear or anxiety, and feeling stress from every day situations.
March 15: RESISTANCE TO CHANGE
This common pattern causes you to want things to stay the same, giving you a feeling of safety and control. When plans are suddenly changed, it can cause a feeling of insecurity like you are being threatened. Shocking events and sudden changes in your past, when the rug was pulled out from under you without warning, are underneath this pattern in the first chakra.
April 5: POOR BOUNDARIES
Having poor boundaries means you do not contain your energy well or recognize that you are only responsible for your own pain. It can result in putting other people's needs before your own, letting other people take advantage of you, or trying to please others. This issue is held the second chakra and usually comes from abuse or other ways your personal boundaries were breached in the past.
April 26: LACK OF SUPPORT
We all need support. Emotional support gives us strength and confidence and a feeling that we are not alone. Financial support and resources are also very important for us to be balanced and achieve our highest goals. Any time in the past you have not had supportive flow can bring more of that lack to you, because a pattern is formed and held in the first chakra.
May 10: TRUST ISSUES
Patterns around trust involve not knowing who to trust and who not to trust. It can manifest as either too much trust and trusting the wrong people or too little trust and not trusting anyone. These patterns can come from not being able to trust your environment in the past, especially when parents were unpredictable or not reliable and consistent.
June 7: STAYING SMALL
In many lightworkers, there is a fear of moving work into the world in a bigger way and becoming more visible. This often comes from past lives of being punished, persecuted, or even killed from sharing abilities, healing skills, or opinions that ran counter to the religious or political environment.
June 28: NOT BEING HEARD Patterns around being heard are often caused by past times when you were punished for what you said or from being invalidated and told you were wrong. These situations can be very damaging to the thoat chakra, causing others to not listen to what you have to say, or fear about expressing your truth. Or, it can make you talk too much.
July 19: BLOCKED CONNECTION
To have a strong connection to Spirit, the crown chakra must be open and flowing. It can be blocked by old religious training, beliefs, false identities, and other untruths. It can also be deliberately clogged by other people or forces.
---
| | |
| --- | --- |
| | For over 20 years, Antera has been a psychic healer, spiritual counselor and teacher, EFT practitioner, author, and channeler. She lives in Mt Shasta with her twin flame and husband Omaran, where they founded the nonprofit Center for Soul Evolution and built the Mt Shasta Pyramid. For more info on her see their websites twinsong.us and soulevolution.org. |
---
Cost: one session $35. All 10 sessions: $315 (one free)
Register Now

Includes a recording of the guided meditation presented in class.