It is more important than ever to grow your own food, and there is no easier way than growing sprouts right in your kitchen. It requires a minimum of equipment, time, and space, and gives you fresh, raw greens all year long!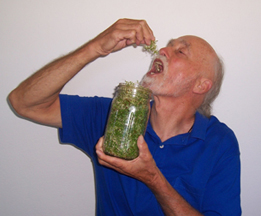 Maintaining a healthy, energetic body is of primary importance, especially during times of stress. One of the requirements of your body is fresh, nutrient-dense foods that are full of life force. These days, it is impossible to get these foods at a store. The only way to get them is to grow them yourself, but many people do not have outdoor space to grow a garden. Sprouts are the answer!
Growing sprouts can provide you with plentiful raw green plants that are packed full of nutrition that your body craves. There is nothing better, and it is so easy to do! Plus, it is very inexpensive. Get started now!