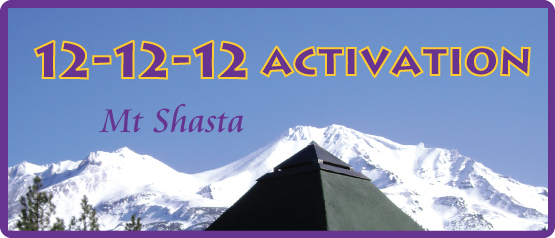 December 12-14
In Person or Participate Remotely
This three-day workshop will build on the 9-9-9, 10-10-10, and 11-11-11 events, and capture the intensely transformational energies we are all experiencing at this momentous time on our planet, channeling them for your highest enlightenment and quick evolution.
~ work more deeply with Shasta OM crystal
~ activation of final two Atlantean crystals
~ reconnect to all master crystals
~ further activate higher dimensional DNA
~ amplification in the Mt Shasta Pyramid
~ light body reinforcement
~ Ascended Master connections
~ healing with sound, light, essences, more
If you want to participate fully in person or remotely, but missed the previous events, you can catch up by ordering the recordings and crystal set.
Be at the forefront!
| | |
| --- | --- |
| | Antera and Omaran are a twin flame couple who live in Mt Shasta, CA. For over 15 years, they have taught spiritual growth classes, led ceremonies, and performed their inspiring music together. They are both energy healers and the founders of the nonprofit Center for Soul Evolution, and Order of the Blue Snake. Antera is the author of "Twin Flames" and a gifted channel for Ascended Masters and angels. For more info on them see their websites twinsong.us and soulevolution.org. |
---
TIMES: Wednesday, Thursday, Friday 10-5

COST:
$333 in person ($100 deposit), includes the two new crystals
$155 full remote, includes crystals, CDs, and live transmissions
$44 remote transmissions only, through your picture inside the pyramid

SPACE IS LIMITED, SO PLEASE REGISTER EARLY!
Register Now

Center for Soul Evolution is a nonprofit organization.